The Qualisoft Panel is an apex consultative and advisory body that will guide enterprises in areas fundamental to the growth of the organization but is not part of the mainstream business whether product or service. The members of this panel act as mentors and guides to the entrepreneur, board, or business owner. Qualisoft envisages long term engagements with these enterprises. The Qualisoft Panel has the following key members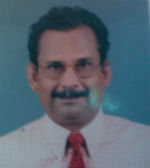 V.K. Radhakrishna Menon: As the founder of Qualisoft, Mr. Menon brings over 45 years experience in information technology, consulting, audit and services. He has seen the IT industry from its inception when inputs to computers used to be punch cards and has played key roles in nation-wide implementations even before ERP was understood. He has played key roles in organizations like Asian Paints, Gulf Computers, Mastek, Atos Origin, etc. His rich experience and depth of perception adds immense value to the Qualisoft Panel.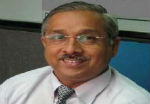 Vinayak H Bhide: He has 32+ years of global http://premier-pharmacy.com/product-category/anti-fungal/ leadership experience in IT Services, Information Security, System Integration, Quality Consulting (ISO/CMMI), IT Governance, Pre-sales, Business Development & Project Management. With excellent skills in people and project management Vinayak drives projects with precision and with complete passion and strong transfer of knowledge to stakeholders. He is a certified Lead Auditor for the ISO-20000/27001/BS 25999 standard.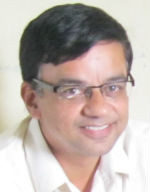 Ravi Talluri: has overall 22 years of experience out of which he has 10 years entrepreneurial experience in India in management consulting, 12 years USA experience in GM, Ford, Chrysler & Semiconductor Sector. He is an expert on Program Management, Corporate Strategy & Implementation and has worked extensively on Gross Margin Improvement, Competitor and Market Analysis, Product Planning, Pricing. He brings immense value to organizations implementing Six Sigma, Lean Manufacturing, Assembly, Fabrication, Automation, Design, DFA/DFM. He holds an MS each in Operations Management, Manufacturing management, Manufacturing Systems Engineering from the US and a BE in ME from NIT, India.